The 5 in 1 Master Pan is a multifunctional frying pan with 5 separate areas where you can cook different foods at the same time! Because of its heavy gauge metallic base plate that distributes heat evenly throughout the pan, it only requires the use of one burner. Food comes right off the pan making cooking more enjoyable and easy.
Once you're done cooking with the Master Pan you can put it in the dishwasher or place it under hot water for an easy clean. The Master Pan is also oven safe up to 350F.
Great pan for making your favorite breakfast of fried eggs, baked beans, pancakes, sausages, bacon and hash browns all at the same time!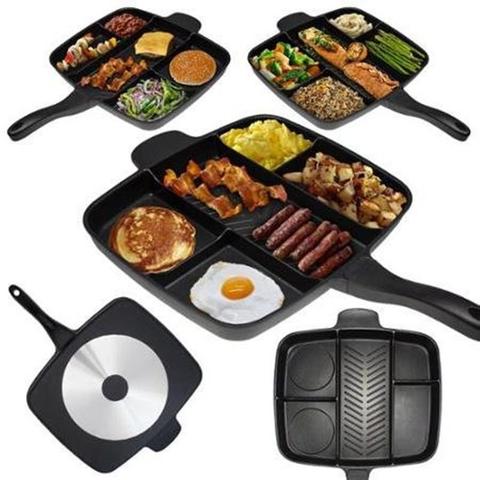 Specifications:
Product material: aluminum + ABS
Size: : 38*56CM
Non-stick and stain resistant
Double layer non-stick coating which is PFOA free

Oven and dishwasher safe
Back To Pots & Pans