Stainless Steel Kitchen Knives – Gift Set. This set of knives comes in a beautifully designed and high-quality gift box, making it an ideal gift.
Features:
Extremely sharp: Every knife blade is made from forged high carbon steel. The blades are then hand-sharpened and lastly satin finished-which provides a superbly sharp and efficient edge that will retain its sharpness for long periods, even with heavy daily use.
Comfort and Safety: Handles are made from wood for easy to maneuver, comfortable, and non-slip handles. Every knife have the balance pretty evenly distributed between the blade and the handle, If you are using the knife a lot for large quantities of ingredients, a balanced knife offers far less strain on the arm.
Durable: The cutlery grade steel with 58 Rockwell hardness used to make the knife blades neither rusts, corrodes nor discolors. You are still expected to hand-wash the knives and Stay dry to maintain the appearance. Precision forging creates a durable knife.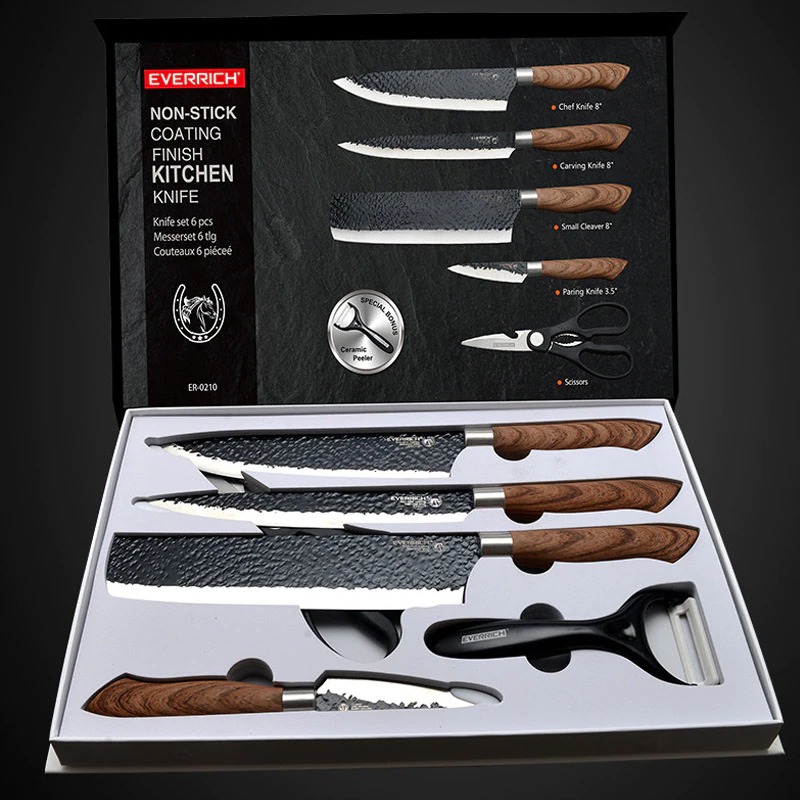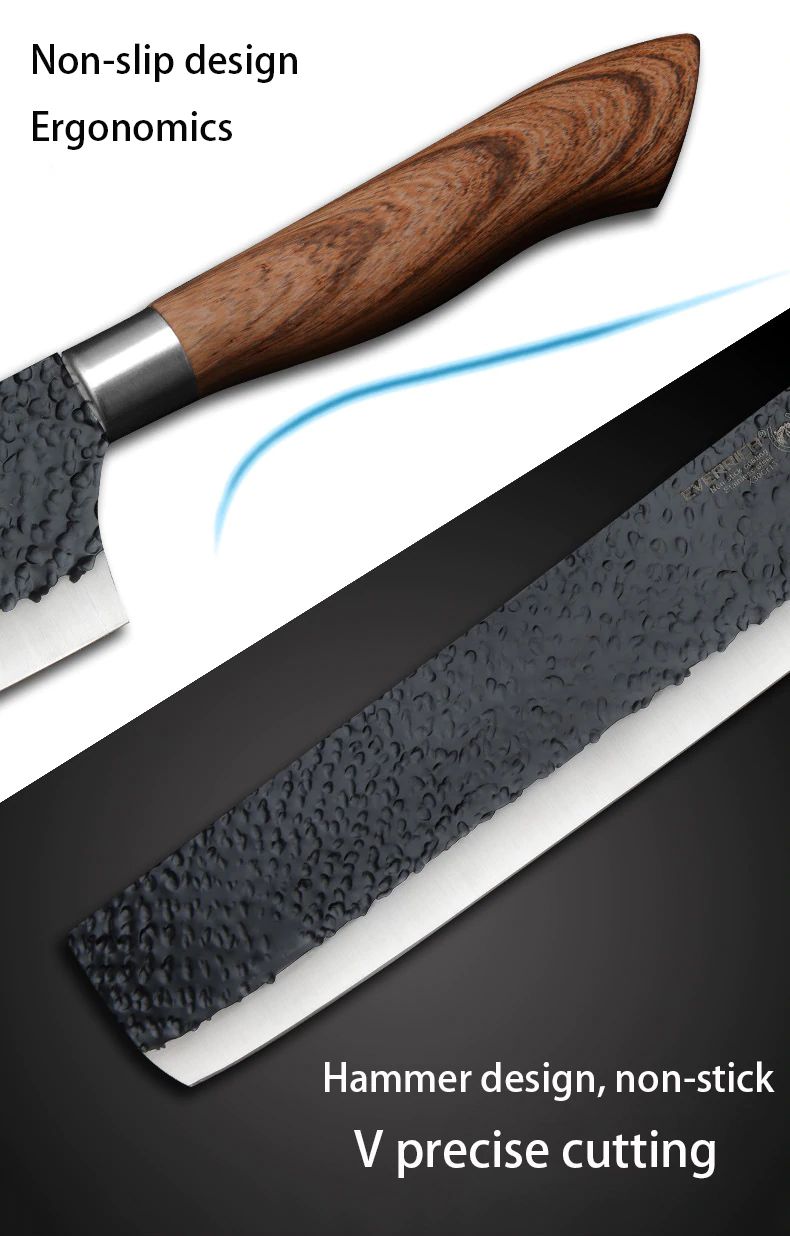 This set of Stainless Steel Kitchen Knives Includes:
8″Chef Knife,
8″small Cleaver,
8″Carving Knife,
3.5″Paring Knife,
Scissors Ceramic
Peeler
Back To Knives